Newsroom
To keep up with the latest news and information about the Westfield United Fund and our member agencies, check back with us regularly, and don't forget to like us on Facebook! To receive our monthly emails, go to the Stay in Touch page.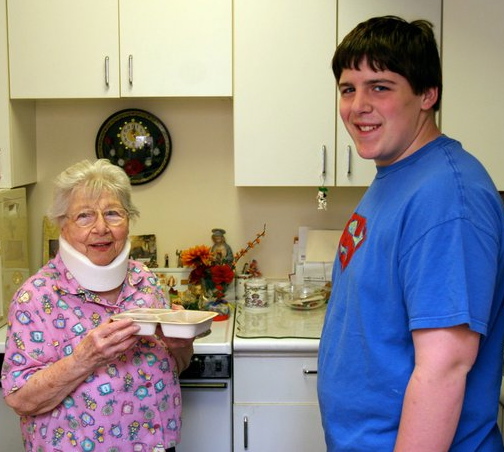 Mobile Meals Helps Grateful Seniors Stay in Their Homes.

Posted by Deirdre Gelinne on 04/05/2013

There's No Place Like Home …

At the end of one of my favorite movies, The Wizard of Oz, Dorothy clicks her heels three times and says, "There's no place like home, there's no place like home …"
That scene is so powerful because we all feel that way … there really is no place where we can be as comfortable and secure as we are in our own homes.

That's why Jeannette and so many other seniors want to stay and "age in place"
rather than leave their homes. Unfortunately, they face many obstacles which make it difficult for them to achieve this goal. Cooking meals can present a major challenge, particularly for a senior living alone. Mobile Meals, one of our member agencies, helps seniors stay in their homes by delivering home-cooked, nutritious meals five days a week.

Most of the cooking and all of the deliveries are done by volunteers – members of our community who take the time to lend a helping hand to neighbors who need assistance. If you have some time to give, please call 908-233-6146 to volunteer. You can also support Mobile Meals by donating to the Westfield United Fund, and help seniors like Jeannette stay in their homes.

Together We Can Make a Difference!

YOU Are Part of Sarah's Story ...

Posted by Deirdre Gelinne on 01/31/2013

… because You support the Westfield United Fund.

Sarah is one of the students enrolled in the Westfield United Fund's After School Tutoring program, which provides homework help for children in need. Before the program began three years ago, Sarah struggled with her homework, and her grandmother, Carrie, who is her guardian, wasn't always sure how to help her.

Carrie says, "You cannot imagine how much it helped Sarah out with her class work, getting her homework in on time, correctly and finished, and having a teacher to help her out with any questions. Me, being a grandma and out of school for many years, was many times of no help to her and just confused her more, especially where the math problems came in. This program was 'God Sent' for Sarah and me."

"The After School Tutoring program, a/k/a the Homework Club, has afforded students like Sarah the homework support they can't get at home. Before we had this valuable program, these students experienced frustration, failure and ultimately apathy, that led to a decline in their overall academic performance. The Homework Club provides them with a supportive, caring environment that encourages them to take pride in their work, forge close relationships with teachers, and increases the likelihood of their academic success," says Sarah's principal.

Here's how it works: The principals identify the students in their schools who are "at risk" academically, and whose families cannot afford to hire tutors to help them. The children meet with a teacher for an hour after school several days a week, in groups of 6-10 students. The program is offered at each of the six elementary schools, so it's convenient for the students and their families, and staffed by teachers from those schools, who are familiar with the curriculum and can communicate easily with the students' homeroom teachers. It's a "Win-Win" for everyone involved, and your support makes it possible.

Thank you for enabling us to provide this program for Sarah and others like her. Together, we're making a difference!

2012-2013 Campaign Update

Posted by Deirdre Gelinne on 01/09/2013

We're at 85% of Goal! Many thanks to all who have contributed so far!
If you haven't sent in your annual donation, please do so ASAP and help us get to 100%!


The WUF supports 20 local agencies and programs, which provide services to our neighbors in need. Each program meets a specific need in our community, whether it is daycare for low-income families, crisis response training for a suicide hotline, meals for homebound seniors, or enrichment activities for disabled children and adults. Go to What We Do for more information.


To support these worthwhile programs and strengthen our community, click on the DONATE tab at the top of each page. Together, We Can Make a Difference!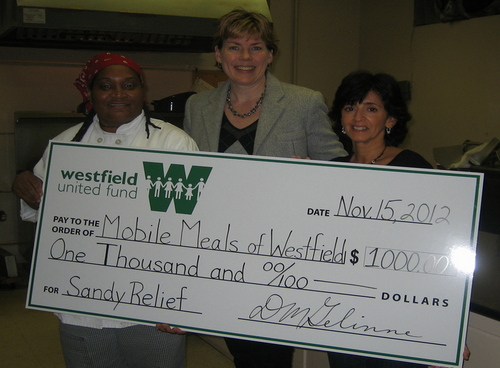 Thanksgiving at Mobile Meals
more stories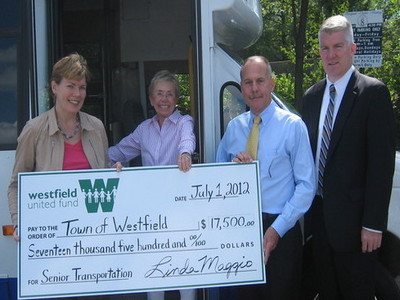 WUF Senior Transportation Program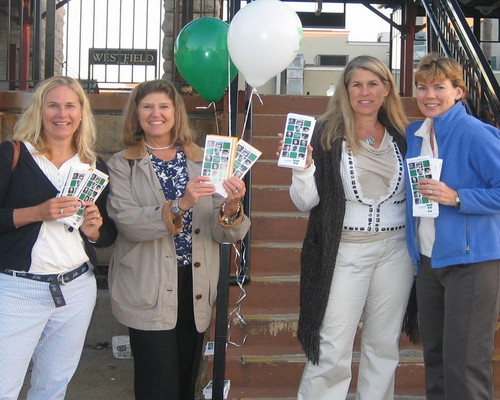 Commuter Kick-Off