Get Involved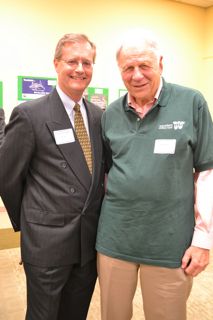 Why Support the Westfield United Fund?
The Westfield United Fund is a Network of Services.
When you give to the United Fund your gift goes far, but not far away. Our agencies work together to provide the many related but different services a family or individual might need. For example, an at-risk teen might need the services of Contact We Care, the Westfield Y, and the Youth and Family Counseling Service.
The Westfield United Fund Knows
Where the Needs Are.
Research conducted for the WUF shows that programs are needed to serve the frail elderly, disconnected youth, single parents and their children, and handicapped people of all ages.
Your Contribution Is Visible All Around You.
One of the reasons that our town is so attractive is that services are available when needed. The Westfield United Fund's single community-wide campaign is the most organized, efficient, and accountable system for caring for
the elderly, the sick, and the handicapped, as well as the young
and healthy members of our community.