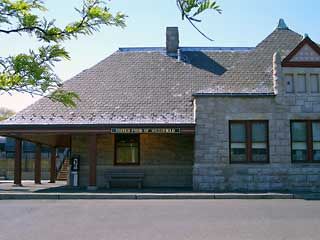 Using this website and our Facebook page, you can obtain information about us from the comfort of your home.
Of course, sometimes it's necessary to come see us in person, and we welcome your visits! We're located in the old North Side train station. Stop by during regular office hours:
Monday-Thursday, 9am-3pm.