Welcome to the Westfield United Fund!
Our Mission is to help people in our area who need care and social services.
Our Purpose is to fund quality programs provided by independent agencies approved by the Westfield United Fund. We strive to identify unmet needs and to support programs and services that address the needs of individuals, families, teens, children, and seniors, including those with physical and psychological disabilities.
Our Goal is to be a community resource for residents in need as well as those looking for ways to give back.
Check Out Our New Video!
Many Thanks to Our Retiring Trustees!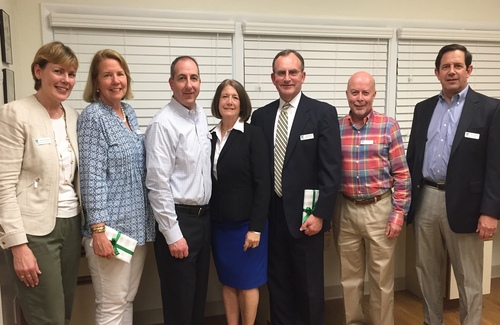 This year's Annual Meeting was held at the offices of our local Girl Scout Council, Heart of New Jersey, on May 16th. We thanked our retiring trustees for their many contributions to the WUF over the years. We will miss you all! 
Pictured (l. to r.) are Deirdre Gelinne, Executive Director; Bernadette Houston, Dave Tepp, Darielle Walsh, John Schmidt, Jim McCabe, and Rick Malacrea, President of the Board of Trustees. Not pictured: Pete Echausse, Karen Heffron, Paul Zoidis.
(We also welcomed four new trustees, pictured on the Our Board page.)
Fund Distribution Makes the Hard Choices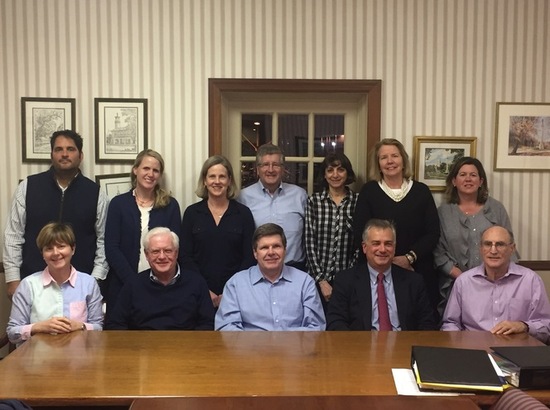 Many thanks to the members of this year's Fund Distribution Committee for their hard work! This group does the due diligence for the WUF, examining the programs we are asked to fund, and determining the best use for your charitable dollars. Together We Make a Difference!
Back row: Greg Blasi, Carrie Sumas, Jessica Stewart, Mark Lynch, Denise Ricci, Bernadette Houston, Ginny Malley. Front row: Carolyn Tenney, Denis Sullivan, Bob Gallagher, Mark Ukrainskyj, Mike Feldman. Not pictured: Jane Collins.
WUF Partners with Northfield Bank via GWACC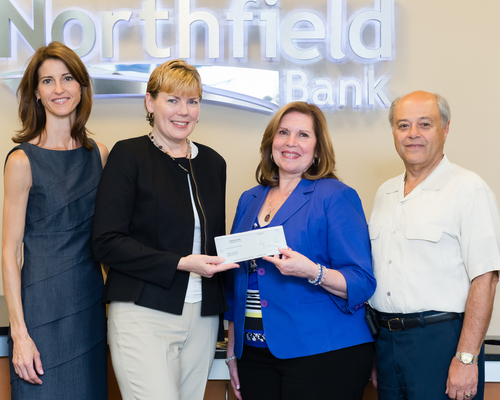 Two River Bank Supports the WUF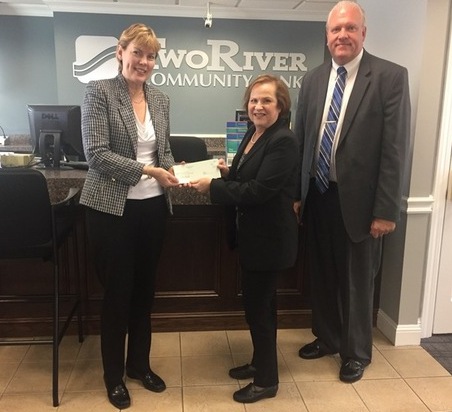 Meet The Origami Club Kids!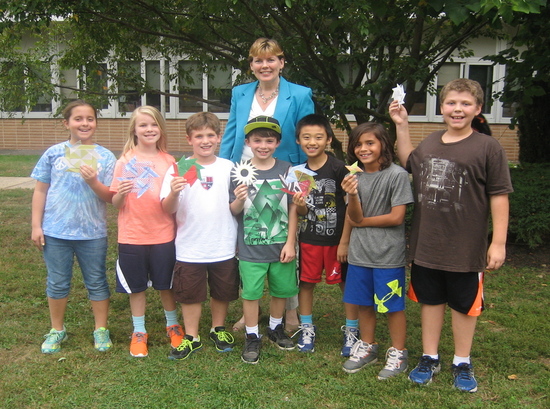 A group of fourth graders at Jefferson School who call themselves the Origami Club recently donated $155!  As Cottler Vierschilling explained in a letter to the WUF, he and some of his friends at school wanted to do something to help people in our community. They had also become interested in origami, the Japanese art of paper folding, and enjoyed learning to make a variety of shapes. They decided to form the Origami Club and began building an inventory of different shapes, following the instructions they found on Youtube. They made about 350 swans, stars, etc., which they sold to classmates at Jefferson School, along with lemonade.
Cottler's parents suggested that they donate the proceeds to the Westfield United Fund, since we help lots of people in the community. This was our first donation from a kids club! It's wonderful to see a group of kids who care about others in the community, and take action to help. What a great example of compassion in action! 
Coldwell Banker Supports WUF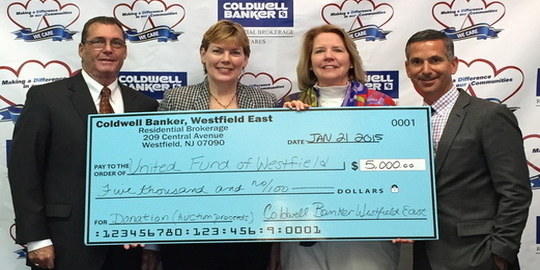 On January 21, 2015, our Executive Director, Deirdre Gelinne, happily accepted a generous donation from a local Coldwell Banker office, Westfield East. The agents conducted an internal fundraiser in November, and donated the proceeds to several local charities. We are grateful and proud to be chosen as one of their recipients. Many thanks, Coldwell Banker! 
Pictured in the photo above are John Bradley, Sales Manager of the CBWE office, Deirdre Gelinne, Bernadette Houston and Frank Isoldi. Bernadette and Frank are WUF trustees as well as Coldwell Banker agents.