Welcome!
Campaign Update, December 1, 2013: We just hit the 60% mark ($360,000) towards our goal of $600,000. Thanks to all of you who have contributed so far! If you have not yet made your donation to this year's campaign, please be sure to do so. Every gift is important and needed!

Our mission is to help people in Westfield care for one another, by providing support for the essential programs offered by our local member agencies. We help children, seniors, the disabled, low-income families and people with mental health issues. Together We Make a Difference!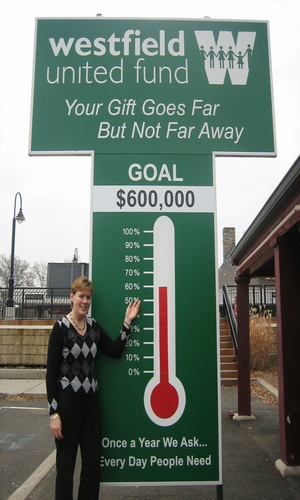 You can help us get to 100%!
News & Announcements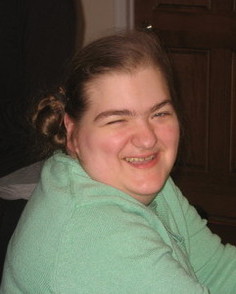 Ashley
Thanks to You, Ashley Has a Home!

Posted by Deirdre Gelinne on 10/24/2013

When I asked Ashley what she liked best about the beautiful new house she had recently moved into, she said, "It's a real home." A simple, but powerful statement. How many of us stop to appreciate our homes on a regular basis? Whether it's large or small, old or new, each of us has a home where we can truly relax and be comfortable.


Not everyone can say this, especially people with disabilities, who are often housed in institutional buildings. But thanks to the work of our agency partner, Community Access Unlimited, more people like Ashley are living in real homes. Not only is this a wonderful change for them, it's a good thing for our community as well.


CAU buys rundown houses, and either replaces them or rehabs them to suit the needs of "differently abled" people. The community's housing stock is improved, and disabled citizens become regular neighbors. Within their homes, they receive compassionate support from an attentive staff of caregivers.


You make this possible! With your support, Ashley and others like her are able to live with privacy and dignity, as full and independent citizens of our community.

When you give to the Westfield United Fund, you change lives …
for the better.