Welcome!
Campaign Update, January 27, 2014: The weather is cold, but our thermometer is rising! We just hit the 90% mark, closing in on our goal of $600,000. Thanks to all of you who have contributed so far! If you have not yet made your donation to this year's campaign, please be sure to do so, and help us get to 100%. Every gift is important and needed!

Our mission is to help people in Westfield care for one another, by providing support for the essential programs offered by our local member agencies. We help children, seniors, the disabled, low-income families and people with mental health issues. Together We Make a Difference!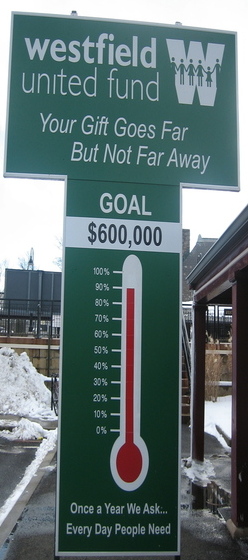 Help us reach our goal!
News & Announcements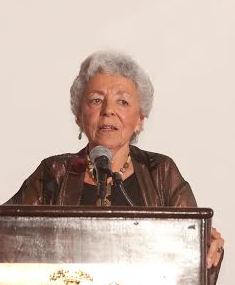 "I never thought that I would need help."

Posted by Deirdre Gelinne on 12/11/2013

Until last year, Diana Cohen and her husband Harold were active older adults, living independently and enjoying the pleasures of family, friends and travel.
A long-time supporter of Jewish Family Service, Diana said, "I always thought that JFS was there to help other people. I never thought that I would need help."


Everything changed for Diana last Thanksgiving, when she fell while visiting family in Vermont. She sustained serious injuries, and faced hospitalization, surgery, and the prospect of a long recovery. Her biggest worry was that she and her husband would not be able to cope with all of the logistics of her care once they returned home. "I didn't know what to do," she said, "so I called Tom."


Tom Beck, the Executive Director of Jewish Family Service, reassured her
at once. "Don't worry," he told her. "We'll send someone to your house the day you come home." That someone was Rochelle Brodsky, one of the Nurse Coordinators
at JFS. Rochelle immediately took charge, laying out a plan for Diana's care and recovery. She even "patient-proofed" the Cohen's home. "Rochelle made all the difference," says Diana, who is now fully recovered.


As a member of the Westfield United Fund, You make all the difference in
the lives of many people like Diana, who never thought that they would need help. Through your generosity, our agencies are able to provide vital services, so that seniors get the care they need to stay in their homes, low-income families receive child-care support, and people of all ages benefit from programs that address their physical and mental health needs.


This holiday season, as you celebrate with family and friends, remember that there are people nearby who need your help … some who never thought they would.


Together We Make a Difference!