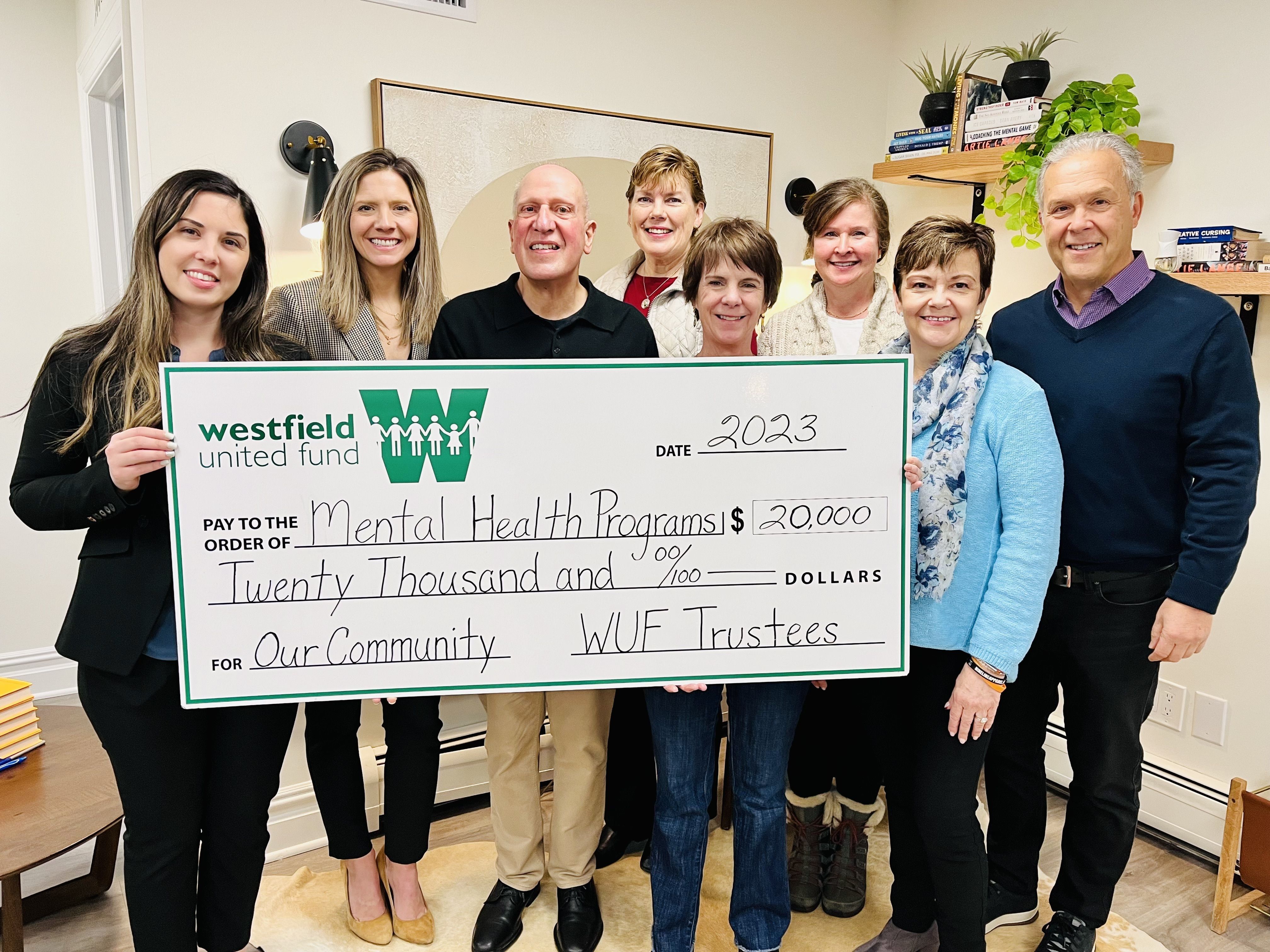 We are proud to be a locally-focused, grassroots organization. For over 85 years, we have remained true to our mission of helping people in the Westfield area care for one another by taking an active role in building a stronger community. Through the generosity of people like you, we have been able to distribute more than $30 million to the community since our founding.
What does the Westfield United Fund do?
We support 24 local agencies and programs that help people with many different needs. Go to our What We Do section for more information.
Why is the Westfield United Fund so valuable to our community?
We provide an economical, efficient approach to community fundraising, meeting a wide variety of critical needs. With one gift, you can help many people! And because the Westfield United Fund is run largely by volunteers, we are able to maintain very low administrative costs.
How can I get involved?
We're always looking for people like you who want to give back! Go to our Get Involved section and find out how you can volunteer your time or make a monetary donation.
How do I know my donation will be used wisely?
Our Fund Distribution Committee, made up of Westfield residents, goes through a rigorous process each year to make sure that our agencies are providing the services that our community needs in an efficient and cost-effective manner. Our IRS Form 990 is available for review at our office, as required by law. Go to our Agency Distributions page for more details.